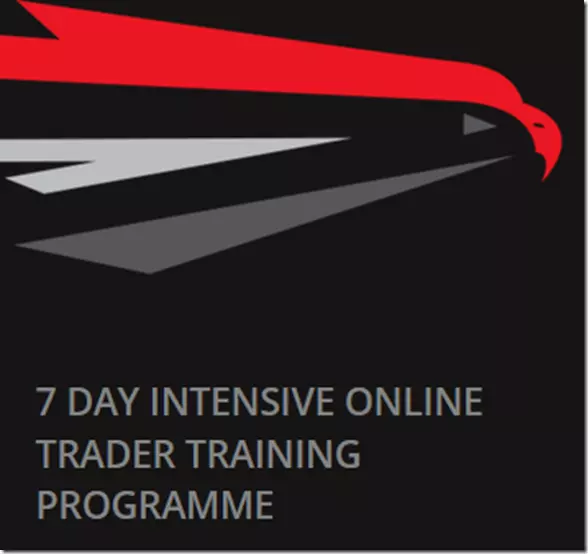 7 Day Intensive Online Trader Training Programme – Trading Framework
After over 15 years of day trading myself and over 10 years of coaching experience working with traders from all walks of life, I have decided it was time to launch the most comprehensive, and complete online training programme.
This includes Training of concepts and trading strategies, however most importantly 5 days of live trading examples of how to apply what was taught in the first 2 days. For many years' traders, have said that it would be great to watch over me as I do my thing each day in the European and US markets.
I will cover Intra-Day Swing Trading as well as Scalping, just as I practice right now. Coverage of Euro Bund, EuroStoxx 50, Dax, Mini-Dax, E-mini S&P, Mini Dow, Mini Nasdaq and Crude Oil.
BONUS: Course now includes the:
Profile Trading Mastery and Mystery of Mastery Online Courses!
Thast and addition 35 hours of Training with ongoing steps and techniques to practice. WORTH over $2000 USD at current prices on the website! Yours for FREE with the 7 Day programme today only
Here is how the days are broken down with times in GMT (London)...
---
2 DAYS RESERVED FOR:
• Complete and thorough Understanding of Auction Market Theory, Market\Volume profile and the Trading Framework Concepts.
• An in-depth overview and explanation of the process of Planning, Analysis through to execution and trade management.
---
5 DAYS OF LIVE PLANNING, ANALYSIS AND TRADING EXAMPLES:
DAY 1
1pm GMT – Introduction
1.20pm – Auction Market Theory and the Negotiation Process
2.30pm – Reading Price Action and Volume Profiles.
3.30pm – Break
4.15pm – Understanding and finding Value in the Markets to suit your Objectives.
5pm – Importance of the Fractal nature of Stage and Cycles in the markets.
5.30pm - Market Harmonics and Fibonacci Analysis
6.15pm – Example Framework Applications
7.15pm – Review of Key Concepts with Q and A.
DAY 2
1pm GMT – Review of Yesterday's Key Points
1.20pm – Timing and Execution Process
2.30pm – Reading Order Flow Dynamics
3.30pm – Break
4.15pm – Reading the DOM, Footprints, Jigsaw and other tools.
5pm – Risk Management Strategies
5.30pm - Position Sizing and Creating Dynamic Risk and Position Sizing Plans.
6.15pm – Trade Management Strategies
7.15pm – Review of Key Concepts with Q and A.
DAY 3-DAY 7 (TOTAL 5 DAYS)
6.30am GMT – Pre-Market Analysis performed LIVE ahead of the European Market Open as Kam prepares to trade the Euro Bund and EuroStoxx 50
10.00am – Application of concepts for Scalping Mini-Dax.
11.00am – Break until US Markets Session.
1.30pm– Pre-Market Analysis performed LIVE ahead of the US Market Open as Kam prepares to trade the Emini S&P, Mini-Dow, Nasdaq and\or Crude Oil.
4.00pm – Close of Trading session for entries and new trades, existing trades will remain open and discussed.
4.10pm – Review of Analysis, Trades etc with Q and A.