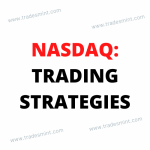 French Trader - Nasdaq Trading Strategies
In this course, we will learn the basics of forex trading, then we will dive into Indices, where we look into a few strategies that will allow us to double our account in a short period of time.
We have also included live trades where we show you trade a small account. You will also learn how to manage your trades, risk management, and most importantly money management, a topic that is overlooked by most beginner traders. over and above, we will look at probably the most important aspect of forex trading, Psychology. You can't be a profitable trader if you do not handle the psychological side of trading.
We will have an in-depth look and train your mind to handle any situation you may across in the trading world.
Going further than other trading courses we even cover Trading Psychology. Something that we have noticed has a huge impact on trading performance!
You will also become an expert in chart reading! This means you will know how to spot the best Chart Patterns and Candlestick Patterns as well as use the best Technical Indicators in order to buy and sell at optimal locations.
We also cover Risk Management and Money Management techniques so you will be able to know exactly how much to buy or sell on each trade and where to place your take profits and stop losses to minimize your risk!
Who this course is for:
Beginner traders who want learn the best and safe way to make money in the market
Established traders who are looking to increase their winning rate